Learn Grahics Designing & Tools.
Graphic design is a craft where professionals create visual content to communicate messages. By applying visual hierarchy and page layout techniques, designers use typography and pictures to meet users' specific needs and focus on the logic of displaying elements in interactive designs, to optimize the user experience.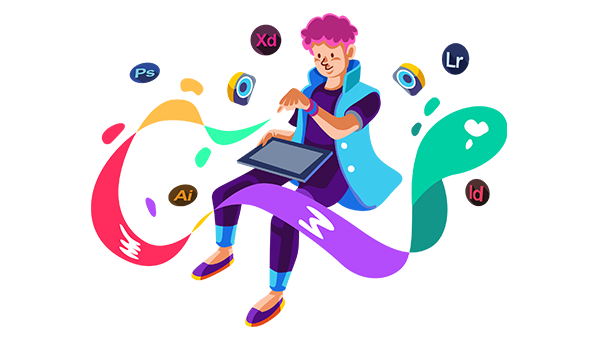 10+2/ graduates/ undergraduates
Adobe Photoshop Training
Adobe Premiere Pro
Adobe Illustrator Training
Adobe Indesign Training
Graphic Designing is a course, depending on the specialization chosen & the number of classes held per week. Classes are typically held
2 Hrs. each working day
The objective of the course is to equip a student with necessary skills as per following job role.
[1] Graphic designer, [2] UX/UI designer, [3] Product designer, [4] Freelancer

Creative Networks Is A Computer Institute In Tohana. Creative Networks Provides You Different Types Of Best Computer Courses And Web Design Service.
ADD - CREATIVE NETWORKS , NEAR AMBEDKAR CHOWK RATIA ROAD TOHANA
Office Time - 9:00 Am To 5:00 Pm Sunday - Closed
PHONE - +91 9478723623, +91 8146115525