Learn How To Make & Publish Android Apps On Google play.
Android App Development ?
Android software development is the process by which applications are created for devices running the Android operating system. Google states that "Android apps can be written using Kotlin, Java, and C++ languages" using the Android software development kit (SDK), while using other languages is also possible. Android programming is based on Java programming language so if you have basic understanding on Java programming then it will be a fun to learn Android application development.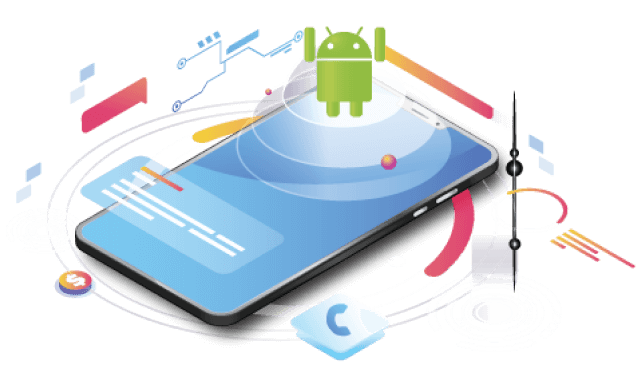 12th or BCA, PGDCA, m.sc.
INTRODUCTION TO ANDROID
INSTALLATION AND CONFIGURATION OF ANDROID
APPLICATION COMPONENTS ACTIVITIES
ANDROID LAYOUTS
STYLES AND THEMES
FRAGMENTS
MENUS
DRAWERS
HANDLING USER INTERACTION EVENTS
CREATING DIALOGS
NOTIFICATIONS
INTENTS, BROADCAST RECEIVERS, ADAPTERS AND INTERNET
DATA STORAGE
WORKING IN BACKGROUND
CAMERA, TAKING PICTURES AND THE MEDIA API
MAPS AND LOCATION BASED SERVICES
6 Months
2 Hrs. each working day
The objective of the course is to equip a student with necessary skills as per following job role.

Creative Networks Is A Computer Institute In Tohana. Creative Networks Provides You Different Types Of Best Computer Courses And Web Design Service.
ADD - CREATIVE NETWORKS , NEAR AMBEDKAR CHOWK RATIA ROAD TOHANA
Office Time - 9:00 Am To 5:00 Pm Sunday - Closed
PHONE - +91 9478723623, +91 8146115525